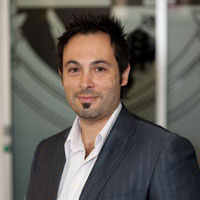 David Brandi is principal and founding partner at Brandi & Co.
At the age of 28, David was one of the youngest accountants to obtain his Public Practice Certificate, and has been sponsoring junior accountants ever since.
David is a member of the Institute of Chartered Accountants in Australia and has a number of other qualifications. David has over 12 years of public practice experience and has concentrated on business services and taxation. 
Apart from being the principal of Brandi & Co, David is also a specialist in the Building and Construction Industry and advises a number of Melbourne's most successful clients in this area. David focuses strongly on business structuring, succession planning, asset protection and wealth creation for business owners.
David is a proud board member of Melbourne United Basketball team, President of the Melbourne Swimming Club, Chairman of Australian Pipe and Tube, and CEO of Chez Olivier a french restaurant in South Yarra.